Features
I, LARS, stream data flows in pdf, web and png -format
I am a live cloud reporting platform forming data flows into automatically updating web- and PDF documents.
My content can be automatically imported from any existing data source, such as JSON, XML, xls, xlsx, CSV, PDF MySQL and other databases.
I convert your data to clear and informative charts, data tables and infographics – all publishable in any media.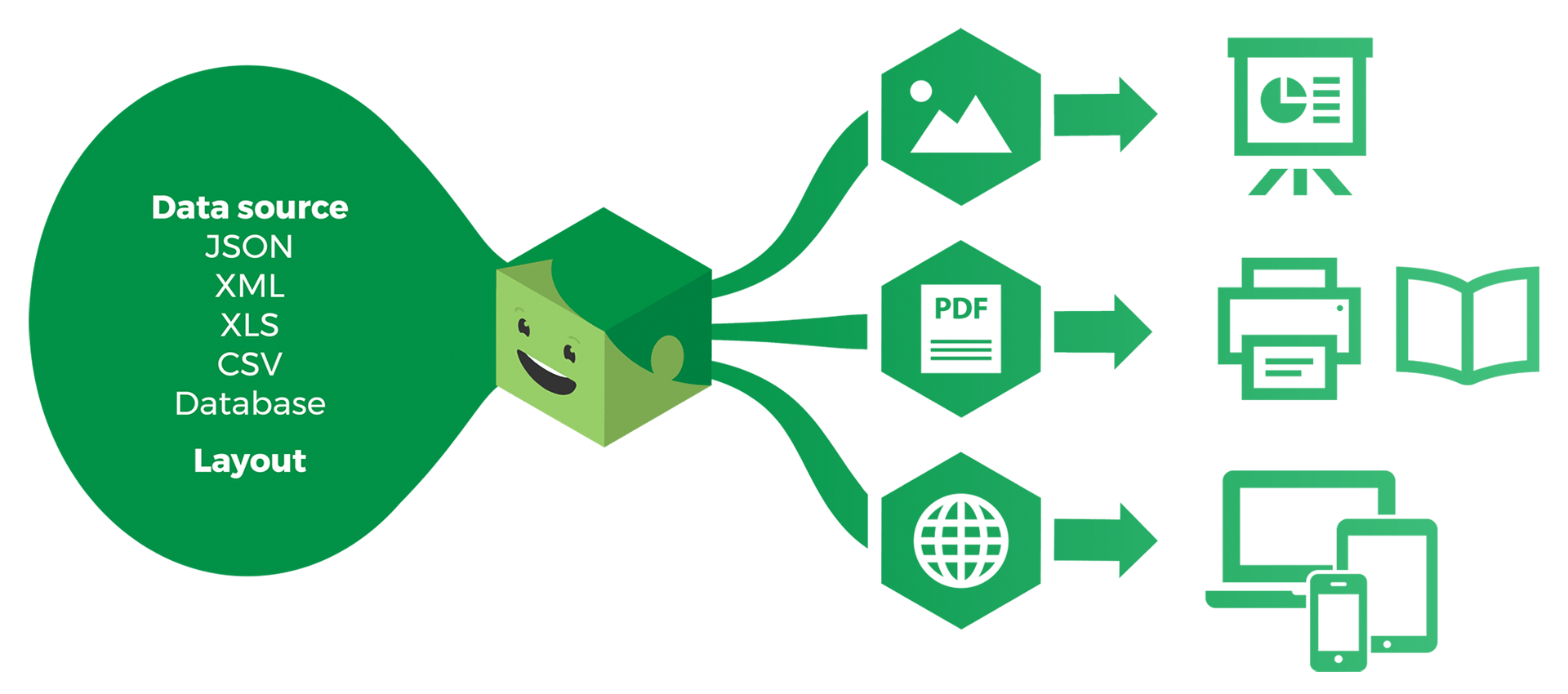 I also provide:
Automated charts for web, pdf and png formats
I offer several ready-made designs for automatically updating modules. Every visual aspect can be adjusted to perfectly fit the visual identity of the document. All modules, with the exception of videos and bitmaps, use high precision vector graphics.
Automatically updating PDF report
I provide professional PDF vector graphics that are also suitable for print and presentations (Adobe InDesign, Abobe Illustrator and other Adobe Creative Cloud tools, PowerPoint, Word, Google Slides, Google Docs etc.). You get high quality PDF documents with minimum file size.
Interactive WEB reporting
You can use the exact same data flows to get both pdf– and html versions of a report. My html reports are responsive and can be automatically updated from the data. You can offer your followers a possibility for timespan choices and other interactivities. All my content and chart components are scalable vector graphics. Loading with me is smooth and fast.
PNG versions
I can also provide PNG images suitable for presentations (PowerPoint, Word, Google Slides, Google Docs etc).
Make your reports stand out from the competition and use PNG-images for impressive presentations!
Make your data presentation easier with me, LARS:
Make changes easily with my intuitive User Interface
Update your data whenever it suits you: I can be live, scheduled or trigger activated
Partials (repeatable parts, one change affects multiple documents)
Data binding
Easy creation of new reports through templates
Create compilated documents with drag/drop page arrangement
I give you printout of your final document in any language
You can export all graphs and tables in png -format
My updating process is fast (only 1-3 sec per document)